FHS is proud to partner with UNchain Winston for Houses for Hounds. Houses for Hounds provides free dog houses, crates and straw bedding to low-income Forsyth County residents so outdoor dogs can be brought indoors during the coldest months.
In order to qualify to receive Houses for Hounds services, you must be a low income resident of Forsyth County, NC. Proof of residency is required, such as a mortgage bill or utility bill. Dog houses, crates and straw bedding can be picked up at our UN location at:
5570 Sturmer Park Circle
Winston-Salem, NC 27105
from Tuesday – Saturday, 10 am – 6 pm Please call (336) 955-1750 to check on availability. If you have questions about the Houses for Hounds program, please contact UNchain Winston at (336) 365-8291 .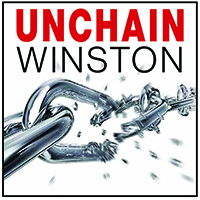 Forsyth Humane Society offers many additional resources to assist our community. Click on a topic below.