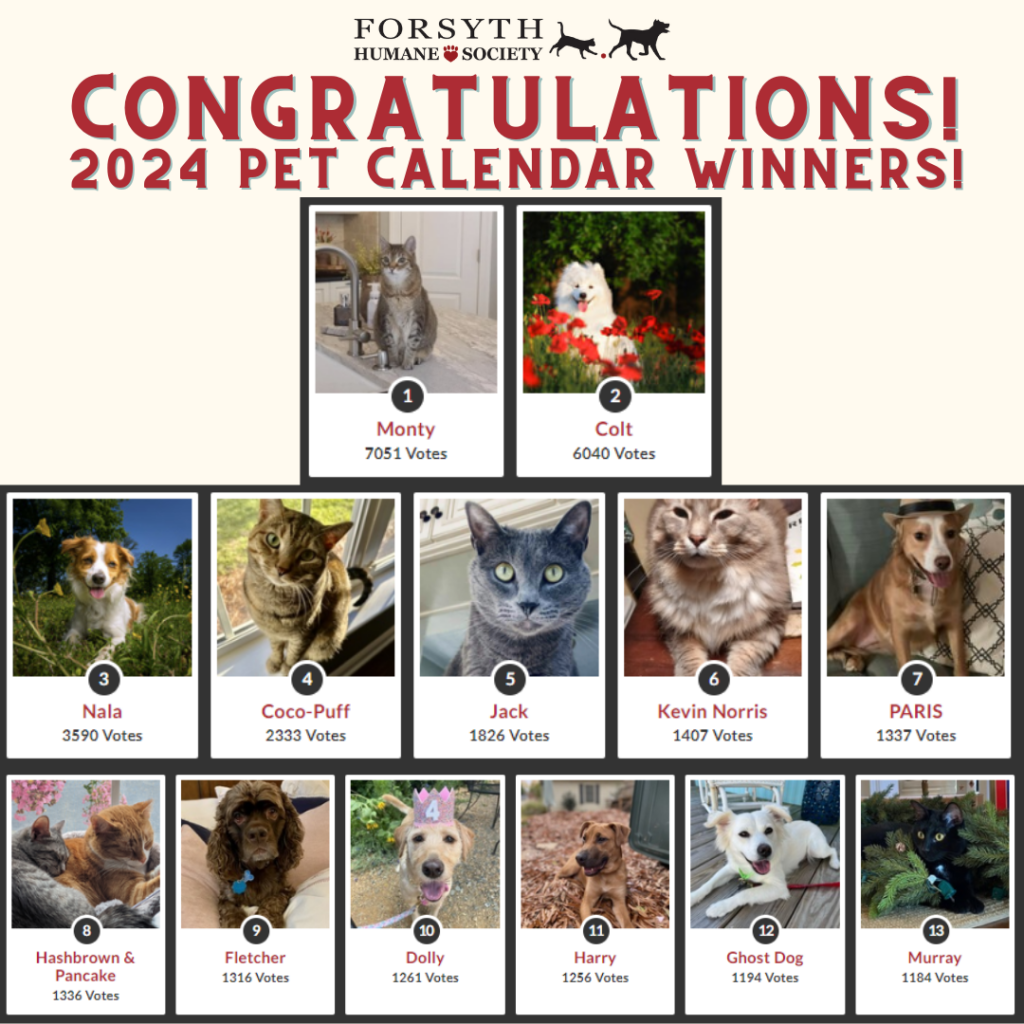 Congratulations to our 2024 Pet Calendar Winners!!
Now's the time to honor your pet by purchasing a calendar day to celebrate them throughout the year! The deadline for purchasing Calendar Days is May 31
Winners of the Pet Calendar receive a place in the 2024 calendar, a professional photo shoot with Desilu Photography, and complimentary copies of the calendar. First place also wins a hand-painted pet portrait by Jimmy the Dog Design Group.
2024 Pet Calendar Sponsors
COMPASSIONATE SPONSORS
CARING SPONSORS
COMMUNITY SPONSORS
IN-KIND SPONSORS