Paw Crawl is the most pet friendly pub crawl in the Winston-Salem/Forsyth County area and our Whisker Mixers are opportunities to gather and share the deeper impact we all have on the pets and people who love them in the community. These events are great ways to meetup at pet friendly locations and socialize with like minded folks while simultaneously supporting local bars and restaurants.
Join us for the most pet friendly pub crawl in Winston-Salem!
2023 Paw Crawl Lineup!
But wait there's more coming in 2023!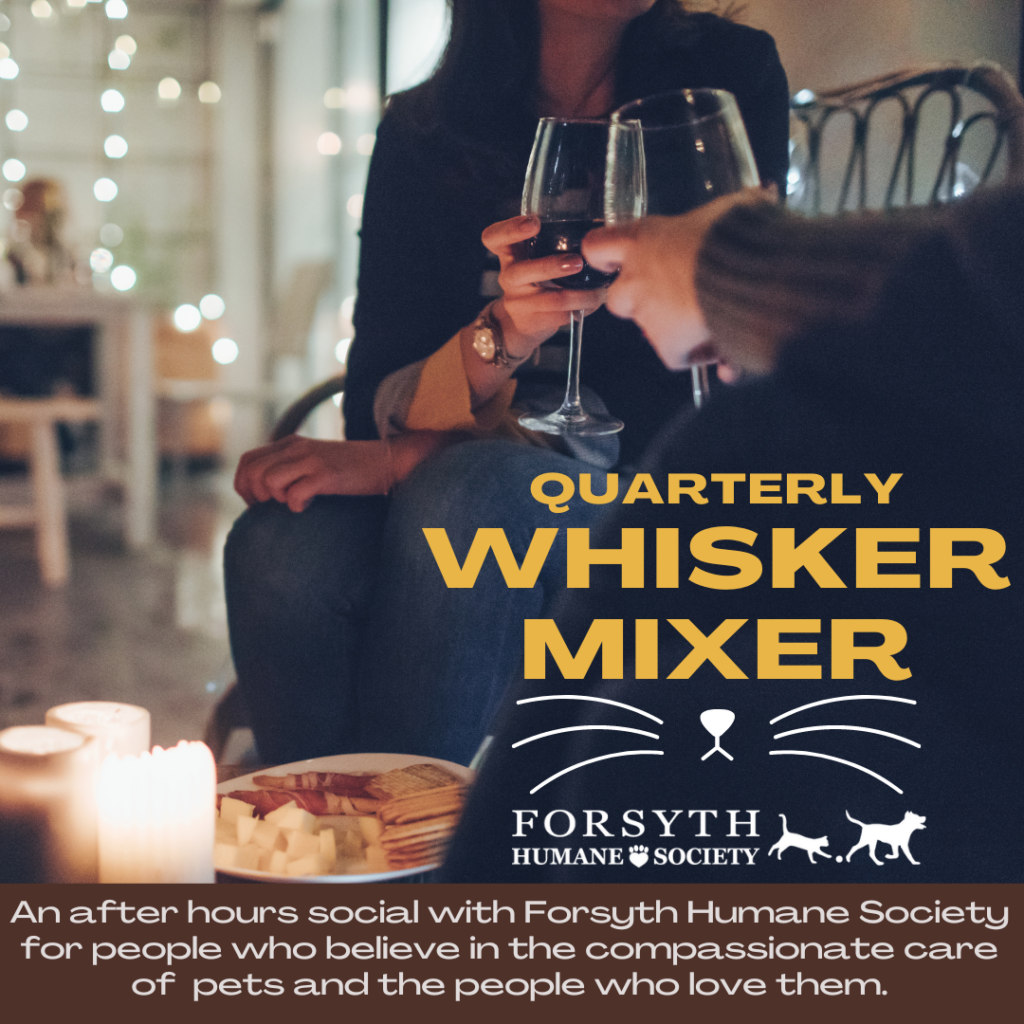 Whisker Mixer Events
We love um, but leave the pets at home for this one. Whisker Mixers are quarterly after work social with Forsyth Humane Society where we come together to mix, mingle and socialize from 5-7pm. Call it a "I just got off work and want to grab drinks with friends real quick while supporting pets and the people who love them while unwinding from the day" event!
January 10: Capone's at Robert Hall
We will have drinks where 100% of the proceeds come to Forsyth Humane Society. Join us to learn about programs we offer as we come together as a community committed to the compassionate care of pets and the people who love them in Forsyth County.
You will need to RSVP to for this free event by January 9, 2023
April 11: The Katharine
July 11: ROAR
October 10: TBA
Make sure to follow and support each of our generous bars who are making this Paw Crawl a success!
Paw Crawl is a collaborative monthly event bringing local Winston Salem bars together in support of Forsyth Humane Society!
Grab your friends, share, post, and tag us in your brew adventures
@forsythhumane @forsythhumaneevents

Thank you Honestly & Studio H for donating our Paw Crawl Logo & Tagline!

Drink responsibly. Alcoholic beverages are for those 21+.
Don't drink and drive. Utilize services like Uber and Lyft.