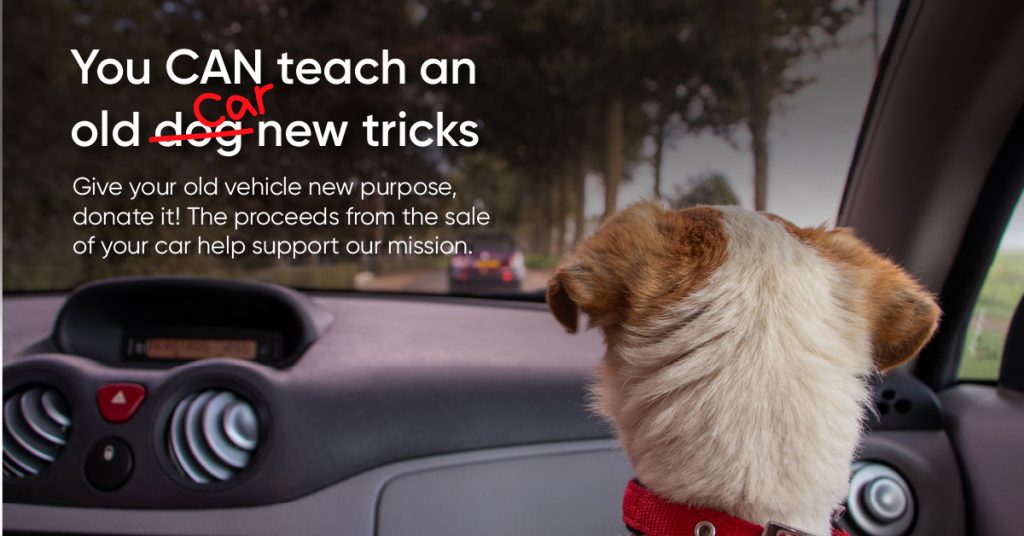 Get miles out of your donation!
Call (855) 500-RIDE(7433) or click here.
CARS will pick up your vehicle donation on FHS's behalf.
CARS sells it, and FHS gets a check to support our life-saving programs.
CARS also takes motorcycles, boats, RV's, and more.
Thank you for donating to Forsyth Humane Society!
Have questions about donating to FHS? Contact Darla Kirkeeng at dkirkeeng@forsythhumane.org