We're getting ready for the 5th Annual Mutt Strut Walk & Run! You can run or walk to support our goal of increasing the save rate of Forsyth County shelter pets to 90% by 2023. All proceeds support FHS. Join us for the the biggest dog walk and run in the Triad on Saturday May 2nd, 2020!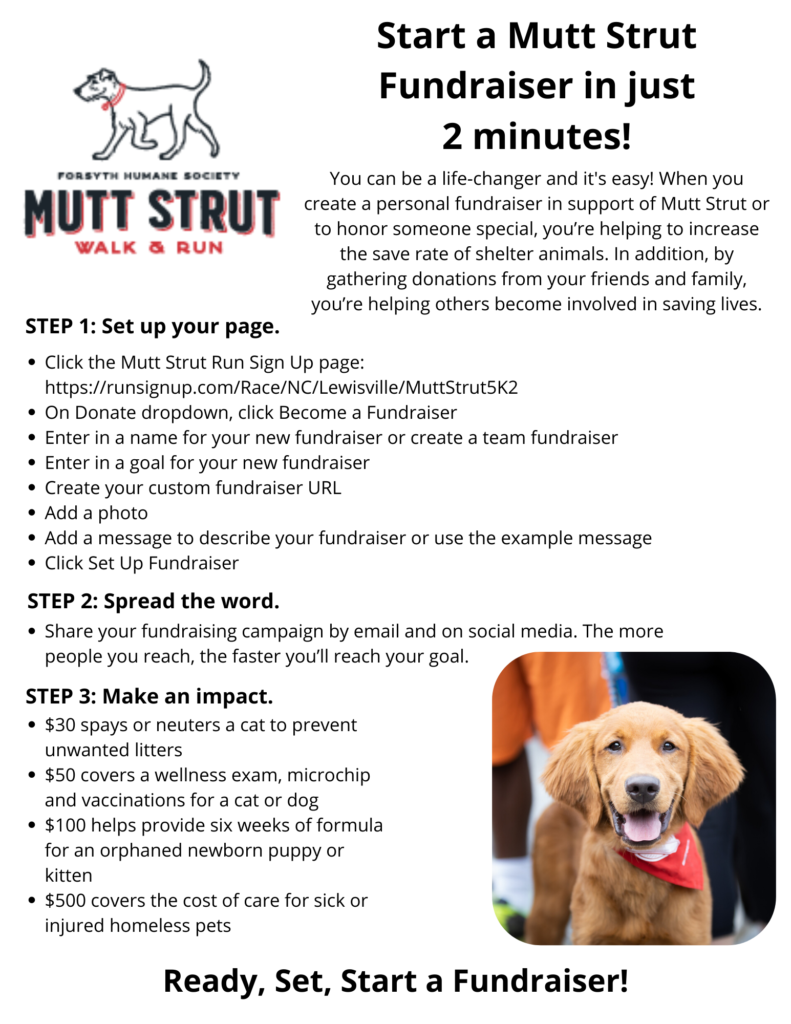 Thank you to our 2020 Mutt Strut Walk & Run Sponsors!
Silver Sponsors:
Adrienne Amos Livengood
Bronze Sponsors:
Vendor Sponsors:
Sponsor Mutt Strut Today! Click below for more details.
Complete your sponsorship payment below.
Mutt Strut Sponsorship