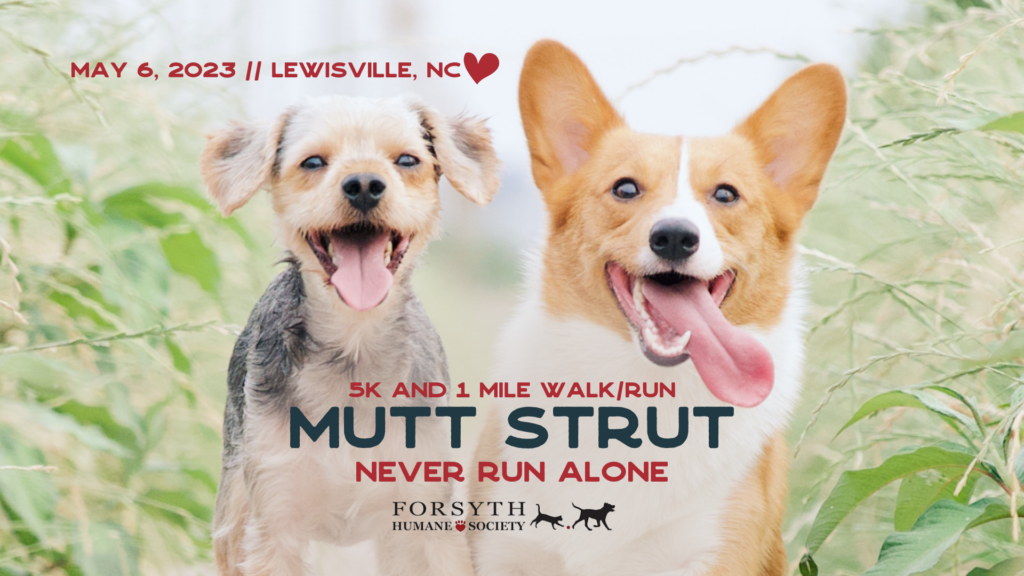 Save the Date!
Mutt Strut is back, May 6, 2023 and registration will open soon!
May 7th was the most attended Mutt Strutt to date – over 370 runners and countless dogs arrived in Lewisville to help us #SAVEFURSYTH! Thanks to our attendees and sponsors, who raised over $50,000 that will greatly help us in providing care for the cats and dogs of Forsyth County.
Our 2023 Race Training program starts with our friends at Fleet Feet in March. This training will get you prepared to run the 5k race in May! Trainings will be held at both the Winston Salem and Clemmons Fleet Feet locations. Make this year your best yet!
2022 RACE RESULTS
Mutt Strutt 2023 is proudly presented by:

2023Platinum Paw Sponsors
2023 Gold Paw Sponsors
2023 Silver Paw Sponsors
2023 Bronze Paw Sponsors
2023 Vendors
2023 In-Kind Sponsors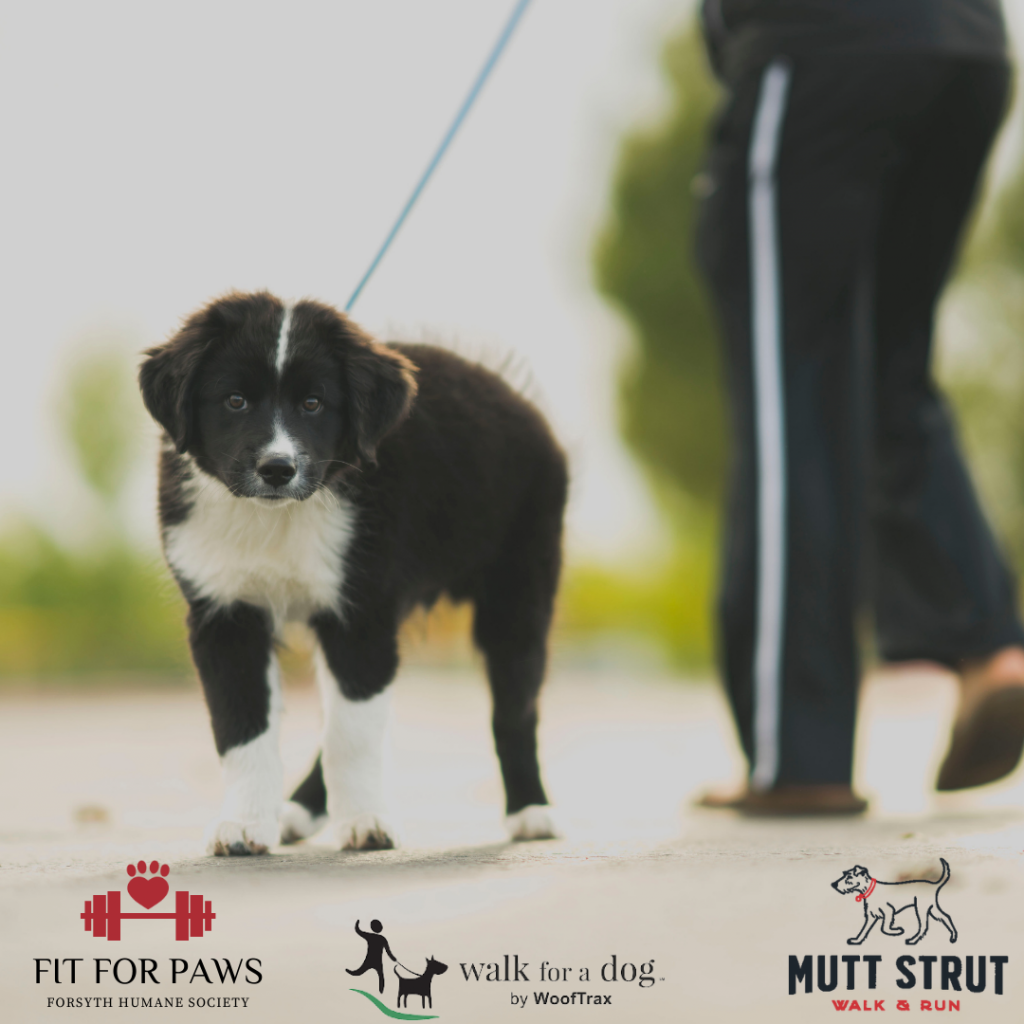 Mutt Strut 5K Training Plan with Fleet Feet's No Boundaries Program
Training playlists!

Mutt Strutt 2023 will require participants to follow all CDC guidelines in place at the time of the event.