Compassion is the heart of what we do here at Forsyth Humane Society. Our mission is to create conditions that allow for the safety of the more than 30,000 animals in our care since 2017. We care for pets, but also the people who love them.
We strive to provide services to diverse communities, reduce barri­ers to companionship, and keep families together.
Other ways to give include: Giving Monthly, Stock Donation and Employee Giving, Planned Giving, Purchase a Kennel Plaque, Honor a Loved one with a Brick Paver, Donate a Vehicle. Your support truly makes this work possible and for that we are grateful!
This year, the Forsyth Humane Society Pet Food Pantry has distributed more than $228,978.00 in food to pet owners, and the demand is growing. The need for pet owner assistance in our community is rapidly rising, and we believe in sharing our resources to help our community. Pantries, shelters, non-profits, supporters, volunteers, fosters, adopters, and ambassadors are working together in reducing shelter intake and helping our community thrive. You, too, can help pets and the people who love them.
Want to make your gift via stock? Click below:

---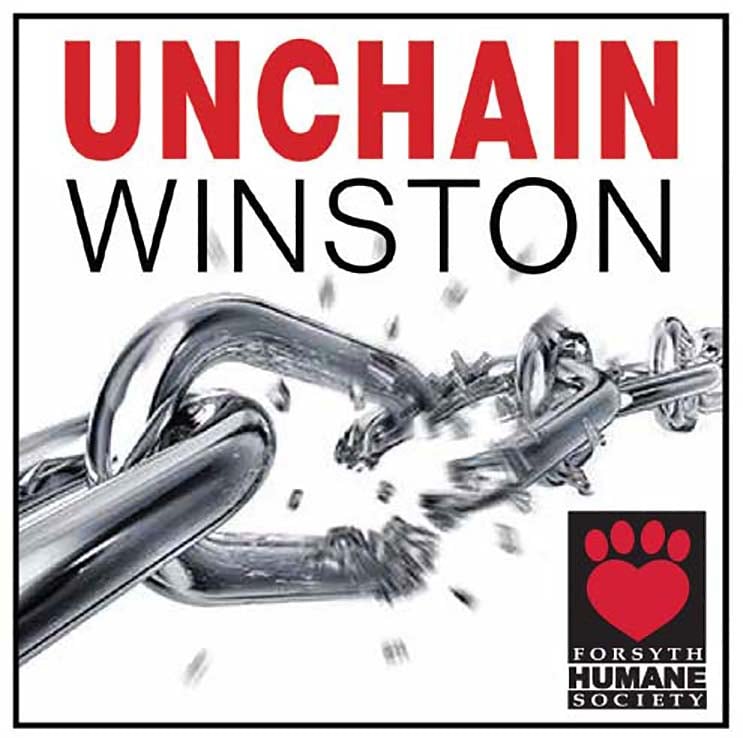 Want to make a gift to our friends at UnChain Winston? Click the donate button below.