Week 3 – Hill's will give a $5,000 bonus to the two shelters who receive the single largest donation during the week of August 15-21. Consider grouping up with some friends and pooling together one donation to send in to Greater Good Charities !
All of August Hill's Pet Nutrition, NBC Universal, and Telemundo present Clear the Shelters 2022.
Also, thanks to a very kind donation from our community; all adoptions in August are only $25!
Further, Gwyn Services is sponsoring our senior dogs; their adoptions will be covered!
Here are some of the Clear the Shelters adoptions so far!
Thanks to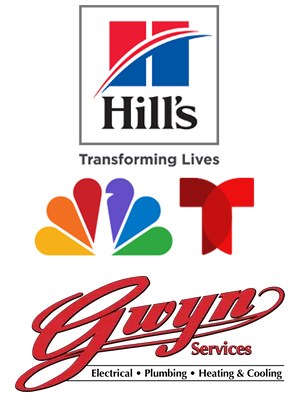 ---