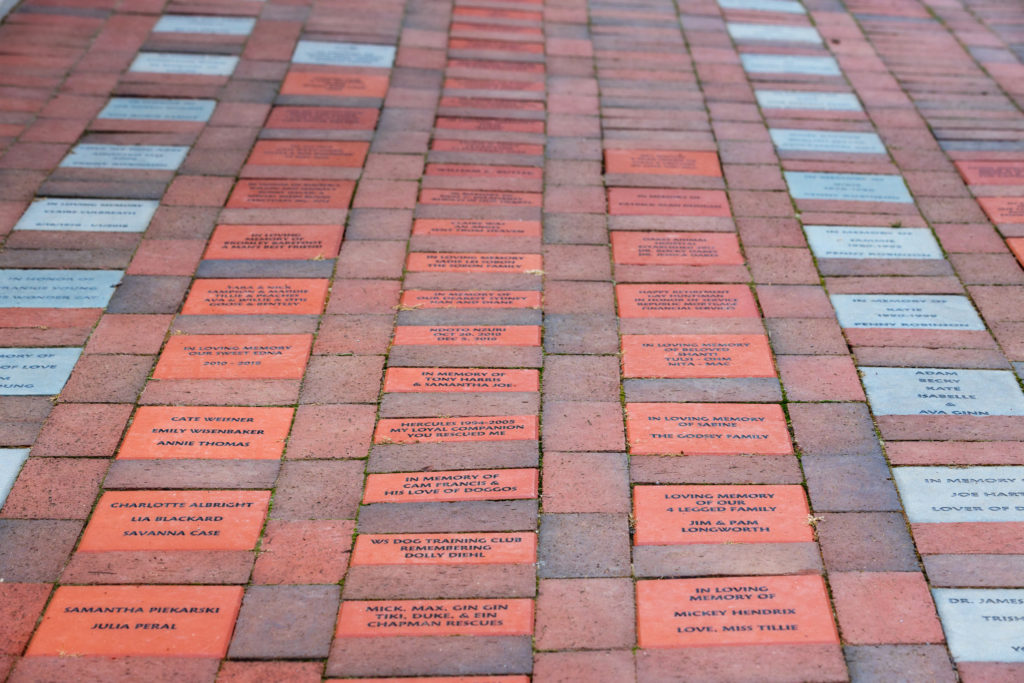 Looking for a gift for that special someone? Shopping for a birthday gift for a friend or loved one? No matter the occasion, it's always a great time to contribute something personal and permanent to our backyard at our Country Club location. Save lives today by purchasing an engraved brick with a pet's or honoree's name. When you make this gift, your love for the animals will forever be written on our walkway, and in your honoree's heart!
Three brick sizes available:
Mini Pavers are available upon request. Email cdupre@forsythhumane.org to request a mini paver.
Each line has a 20 character maximum.
Commemorative Brick Pavers