We're slowly, but steadily, getting closer to achieving our goal of a 90% save rate for shelter cats and dogs in Forsyth County, NC by 2023. For the first 6 months of 2021, we are now at an 82% save rate!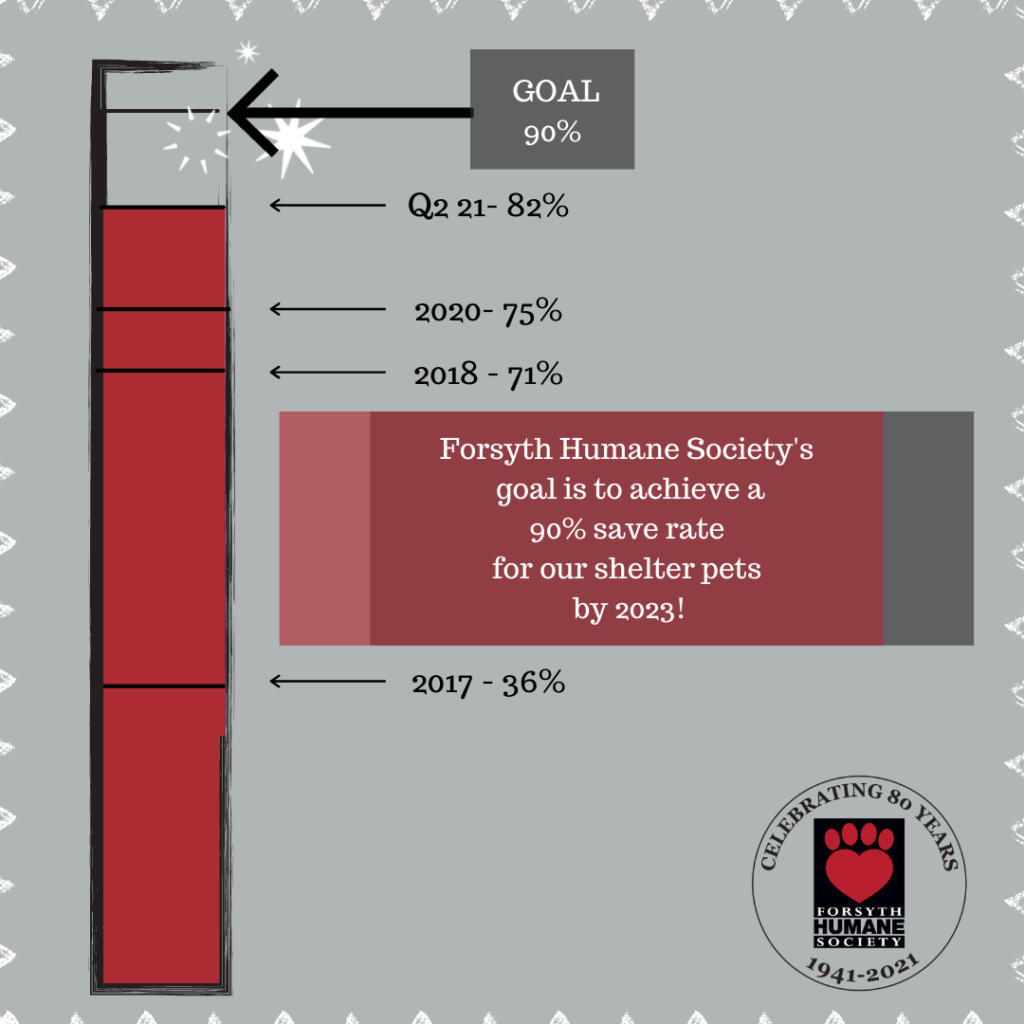 2020 Highlights: We achieved a 75% save rate in 2020! During a pandemic!
Intake: 4,670 cats and dogs came through our doors
Adopted: 1,866 pets placed into loving homes
Lost Pets Reunited: 674 pets with their owners
Transferred: 737 animals transferred to life-saving rescue partners
Fixing critters: 1,589 cats and dogs were spayed or neutered
Fosters: 3,738 foster families opened their home to a pet in need
Annual Reports
Here's a look into just some of the awesome work FHS has done with the help of our community in the past few years.