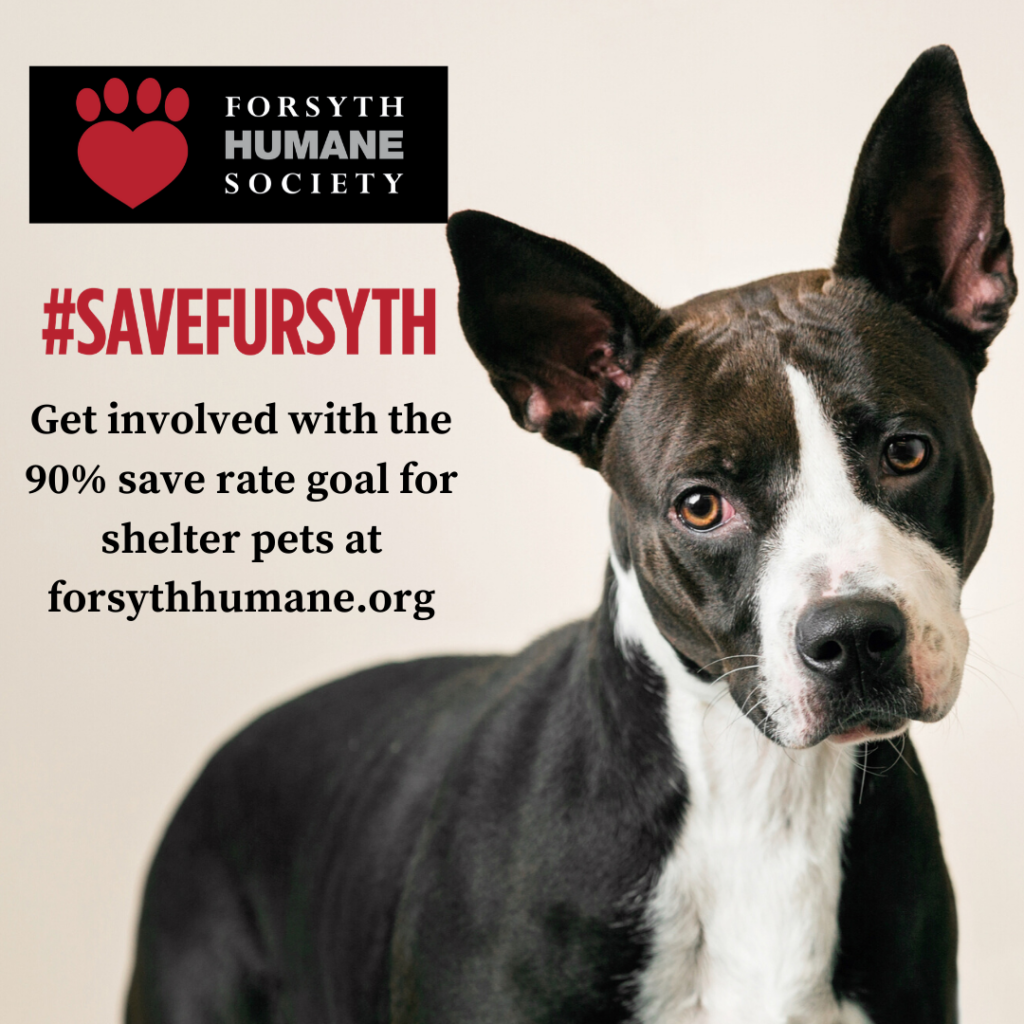 #SAVEFURSYTH is a community-wide awareness campaign that conveys positivity and compassion around cats and dogs in our community, love of animals and animal companionship. Many animal welfare groups and local businesses in Forsyth County support the goal of achieving a 90% save rate for shelter cats and dogs by 2023.

We invite you to support #SAVEFURSYTH and the 90% save rate goal. Click on a button below to get started!
Join our #SAVEFURSYTH Events!
All Month Long: Grab a Tito's Cranberry Mule Vodka or order of Parmesan Garlic Fries at Quiet Pint Tavern and they will donate $1 to FHS. Tito's Handmade Vodka will be matching their donation!
Call Rick Babusiak RICP, Agent – Babusiak Insurance Agency at 336-760-9994 to request a quote and they will make a donation to FHS.
All Month Long: Donate $50 to a local animal shelter and receive a Puppy Love Petite Session with DesiLu Photography.  
Thank you #SAVEFURSYTH Supporters!