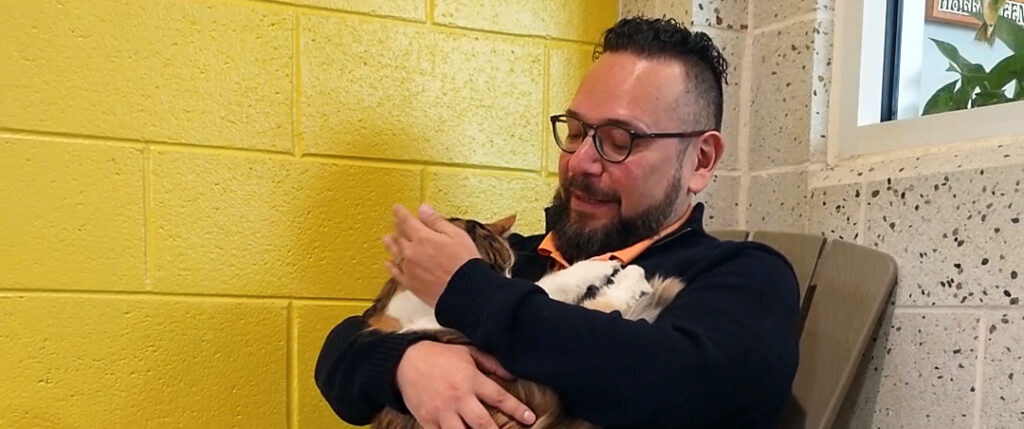 We recently had the pleasure of receiving a visit from past volunteer, donor, and adopter, Clint Cedillo Labrie.
Clint has lived in Winston-Salem for 8 years now. In that time, he and his husband have adopted two cats from Forsyth Humane. Besides taking two pets in to his home, he spoke to us about his involvement with FHS.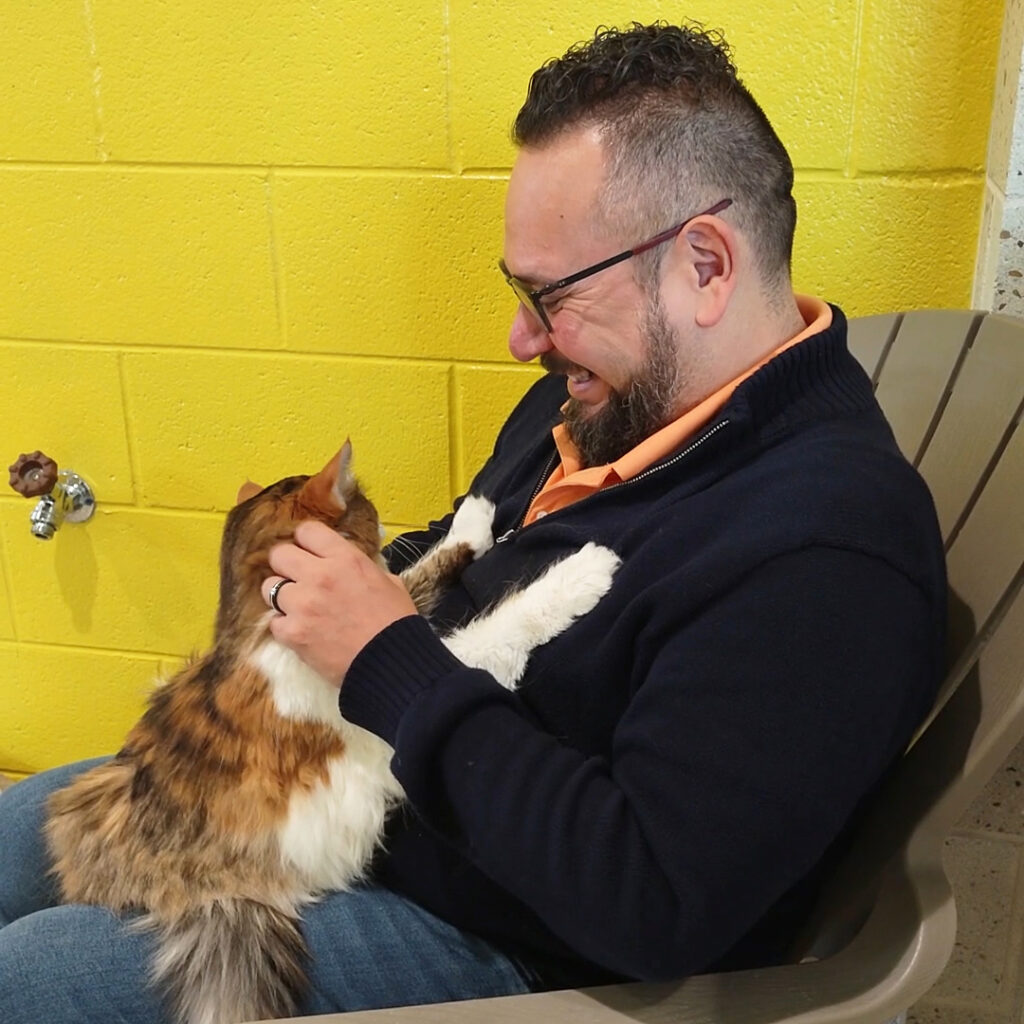 In addition to adopting, I have volunteered here to work at the cat colony and the cat rooms. And we also give financial donations, as well, because we really believe in the cause of the Forsyth Humane Society.

It gives people the option to, my preferred option, to adopt. There are so many great pets here that would just make amazing pets in a forever home. And you're really giving pets the opportunity to find a home, to find love.

So, I think it's such an important mission here. I know not everyone can adopt a pet, but there's so many different ways you can give. Whether it's your time, or whether it's financially, to really continue to support those who can and want to adopt pets.
On the topic of adopting, we're not going to tell you that Clint has adopted from us and then not talk about pets. Clint told us about their most recent adoption.
Initially I didn't want another cat, but I thought about it and here's another chance to give a pet a loving home. We've had her now about three years, miss Catsy Cline.
She was a stray pickup. That being said, this was somebody's cat, because when she was pulled out of the cage she instantly was in to being petted and definitely a lap cat. She sat on the couch with us, right on top of us. She slept in bed that night with us. I was like, "this is someone's cat!" It was really great just having that opportunity to find and give a loving home to a lost pet.
Even today, I was working from home, and all day she was following me around, as she normally does. The running joke is that if my husband isn't home (she loves him) "ah, I guess Clint will do." She's sitting next to me as I'm working or on my lap as I'm working, but she also likes her alone time. She's like, "I'm going to go to my room, I'm good. If you need me, you know where I am."
And if you need FHS, you know where to find us, adopting out little lap buddies, like Catsy Cline. If you're able to help, like Clint, you can donate with this link. There are many ways to give, such as stocks, monthly giving, and so on that you can see here. And if you're interested in volunteering, click here.