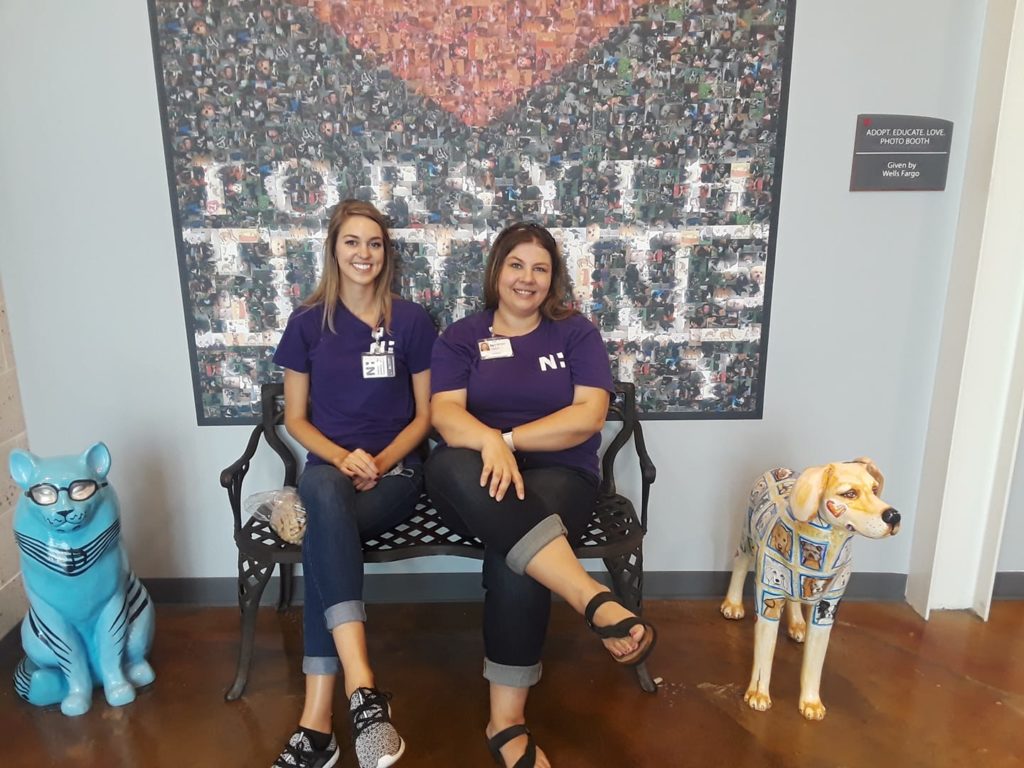 Forsyth Humane Society strives to provide the dogs and cats in our community with a life worth living, and your group is welcome to help. The group project that is most beneficial for the animals is to gather donations of pet food, toys, and other needed items from our Wish List. Collecting donations provides pet food to the underserved population of our community, enrich the lives of the animals in our care, and allows FHS to reroute funding from supplies to our programs and medical needs. When you're ready to drop off your donations, we would be happy to schedule a tour of our Country Club Campus for your group (of up to 20 people). This tour does not involve hands-on animal interaction and may not be suitable for young children. If you would like to request a tour to coincide with your donation drop-off, please email, Caroline Selby at cselby@forsythhumane.org
Another way that some groups can help is to schedule a group service project. Service groups assist with many different cleaning activities, building dog beds or work in our backyard garden for our community programs, or other tasks as needed. We typically can accommodate a maximum of 10 people for a group service project. These tasks are generally very physically demanding and are recommended for people 16 years old and up, with the ability to lift at least 40 pounds and work outdoors in all conditions. If your group is interested in participating in this activity, please email, Caroline Selby cselby@forsythhumane.org. In your email, please include the following information:
The size of your group
If there are minors in the group, please indicate how many supervising adults will be accompanying
The time frame you would like to help (2 hours is typical)
The date(s) you would like to help, but please understand that flexibility is key in getting these scheduled.
Please email Caroline Selby at cselby@forsythhumane.org with other education requests (field trips, classroom visits, group talks, etc.) and we will attempt to accommodate them.
Forsyth Humane Society relies on support from our community and we appreciate your interest in helping us!