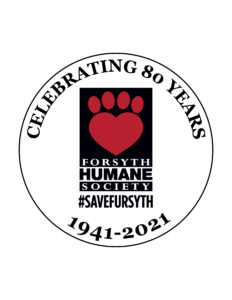 Our history.
Forsyth Humane Society (FHS) is celebrating our 80th anniversary this year and it all began with a special dog. We began in 1941 thanks in large part to D.D. and Lydia Schouler whose dog was trained to catch the bus—with a coin in his mouth—and bring Mr. Schouler his lunch each day. Mrs. Schouler honored the memory of such love and loyalty by establishing a legacy gift in her will: The D.D. Schouler Fund for the Prevention of Cruelty to Animals.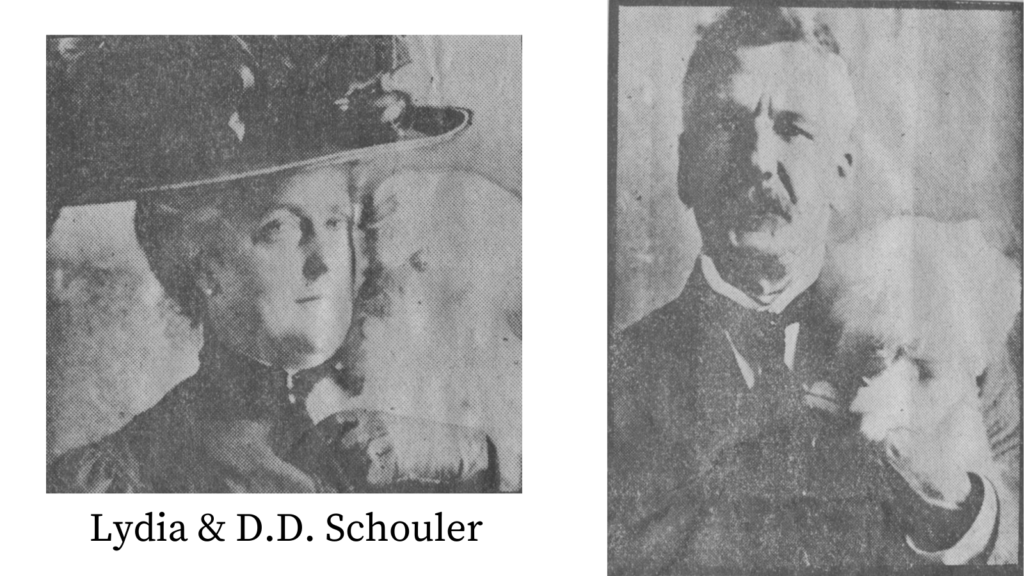 During the 1960s, FHS opened a small office staffed by volunteers, and the task of finding homes for homeless pets began. In 1971, we received non-profit status and were able to receive tax-deductible donations to sustain ourself. In 1982, our name changed to what the community now recognizes today: Forsyth Humane Society. In 1986, Margaret and Bob Taylor donated land on Miller Street, which served as the Forsyth Humane Society animal shelter for almost 30 years. In the early 2000s, Mike and Mardene Morykwas gifted us the ability to expand the Miller Street location.
In 2010, FHS launched a capital campaign and raised 3.8 million dollars to build the Morykwas Adoption & Resource Center located on Country Club Road in Winston-Salem. The new building opened in 2016 and increased the square footage and capacity to care for and adopt out our shelter animals. In addition, our ability to provide education and resources to the community also increased.
In January 2018, FHS became a contracted partner of Forsyth County, managing cat and dog intake, medical care, and placement at the Forsyth County Animal shelter in addition to managing the Morykwas Adoption & Resource Center on Country Club Road.
The COVID-19 Pandemic reached Forsyth County in March 2020. Our leadership and staff rose to the challenge of continuing the 90% save rate goal during uncertain circumstances. Programs were redesigned to be accessible virtually and by curbside open-air service. Most of our animal population went on a "couch vacation" in foster homes and provided the community with comfort during periods of isolation.
Although the pandemic certainly created many challenges for the organization, our life-saving mission would not be deterred. In 2020, we took in 4,670 stray cats and dogs. Of those animals, 1,866 were placed in loving homes and 674 pets were reunited with their families. Life-saving rescue partners took in 737 animals. The community opened their hearts and homes to foster 3,738 shelter cats and dogs. Truly, the community came together during this difficult time and saved lives. With the community's help, Forsyth Humane Society increased the save rate of shelter dogs and cats from 36% in 2017 to 75% in 2020. Our goal is to achieve 90% save rate by 2023.
Today, Forsyth Humane Society is the county's only open admission animal shelter. We take them all in – the very old, the very young, the lost, and the left behind. Each animal is compassionately cared for and we do our best to create a happy outcome for each shelter cat and dog in our care. Every day, with the help of community partners, supporters, fosters, volunteers and adopters, we work to reach a 90% save rate goal for shelter dogs and cats under the banner #SAVEFURSYTH.