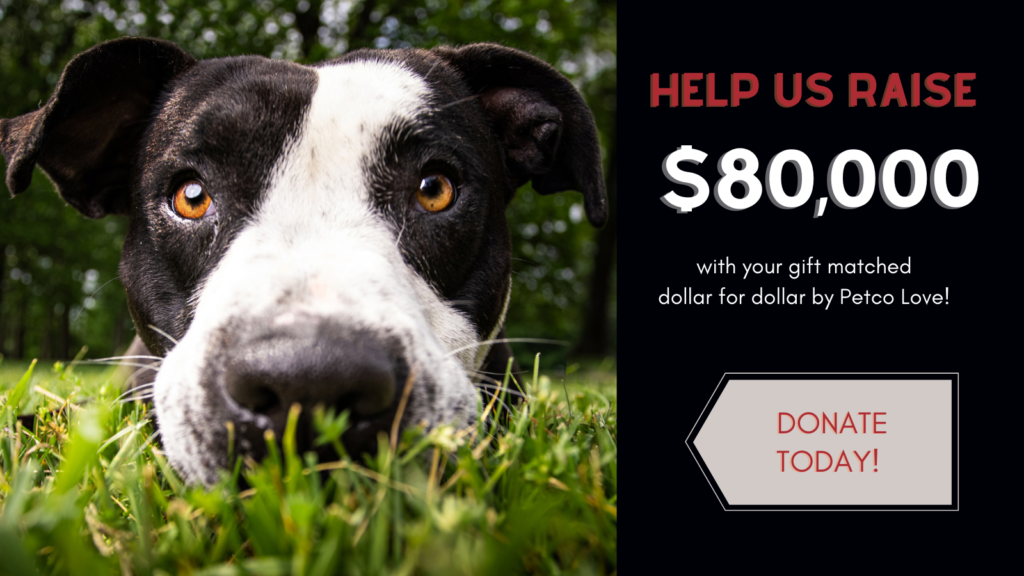 Your donation will be matched dollar-for-dollar by Petco Love, up to $40,000 through October 31st, to give animals in need TWICE as much lifesaving care! We are asking our community to help us raise $80,000 total to care for over 4,500+ shelter pets. The first $15,000 raised will be used to purchase a transport van. Forsyth Humane Society partners with lifesaving rescues all over the Unites States and a retrofitted, safe van will allow us to transport even more animals and save more lives. Linus, above, was able to hop on a transport to Greenville Humane Society and is now in a loving forever home! Donations past $15,000 in our campaign, will cover the food, medical supplies, and daily care of thousands of our shelter pets.
What can your donation do?
A $250 donation covers the cost of spaying or neutering 5 cats
A $200 donation will keep 20 of our shelter pets flea and tick free for one month
A $150 donations covers the cost of spaying two female dogs
A $100 donation pays for the rabies vaccinations of 20 dogs
A $75 donation will buy gas for a round trip animal transport to Tri County Animal Shelter in Charles County, MD
Click below to give now! Or, text FHS to 243-725 to give easily and securely from your mobile phone!
If you prefer, you can mail a check to Forsyth Humane Society at 4881 Country Club Road, Winston-Salem, N.C. 27104. Please write Match Challenge in the check memo area.