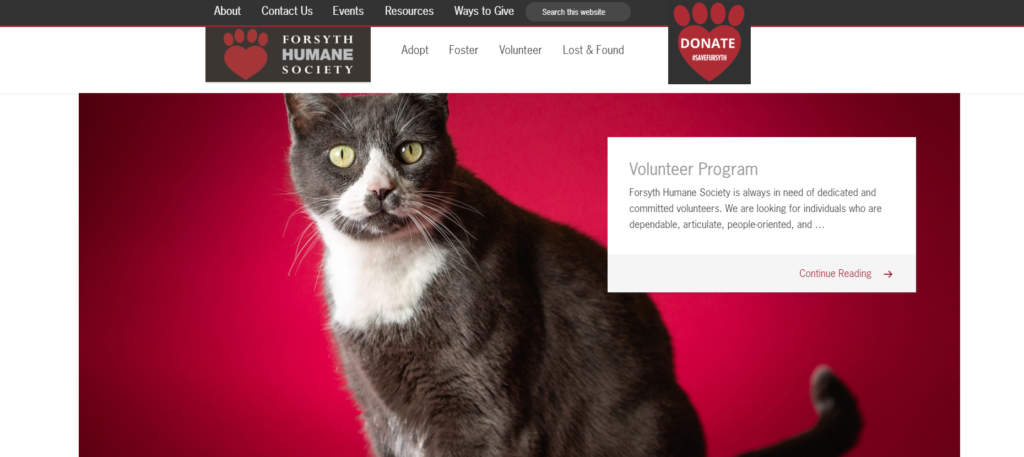 We have a new website! We are so excited about the launch of our redesigned website. It now boasts a clean and intuitive design and consistent site-wide navigation. FHS improved the menu functionality so you can get to the information that is most relevant to you. Our site is also fully responsive with mobile devices, so you can access our information on the go. Online giving has been revamped and will save you time. Making a gift is fast and accessible from any device.
One change that we are particularly excited about is the improved categorization of our animals. Now you can quickly see which animals are available for adoption and which ones are on our stray/hold list and waiting for their owners to reclaim them. The best part is, our animal viewing pages are mobile friendly now!
Finally, we have a new blog space where we will be sharing inspiring and educational stories around animal adoption, foster care stories, and animal resources.
Soon you'll be able to browse our site and view animals that are in need of a foster home. We're working on developing additional educational blogs to help provide animal care topics that are important to you and residents of Forsyth County. We're really proud of our new website and feel it will create the experience you're looking for when you pay us a visit. You can check out our new site at https://forsythhumane.org/.
A very special thank you and shout out to Chris Shore from the Signal Company, who donated his time and made our new website possible! Thank you for your support and thank you for helping us #savefursyth!