O
​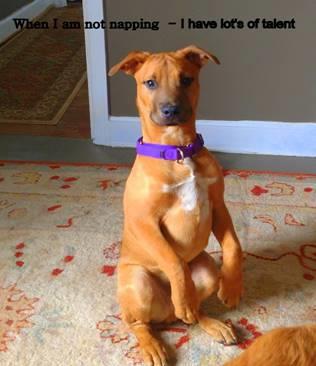 ​Liz L. a Foster Parent since 2011:
I very much like cats, but I simply adore and love kittens!  And this is a perfect arrangement, I get to have kittens during their most precious time and when they reach adoption age I can get a new batch!  If you do get that attached, adopt the kitten if you can… one less for FHS to find a home for!  But once you have one (or more) of your own I think it is easier to let go of the fosters.
Joseph H. a Foster Parent since 2014:
With 3 rescue dogs of our own, another pet just wasn't an option for us but we wanted to help the hundreds of other animals that still need to find their own homes. Fostering was an opportunity help out without taking on the long term responsibility of more dogs in our home.  We keep focused on the fact that they are going on to a family who is just as excited as we are to love on them and care for them. We know when we drop them back off at the Humane Society they are going to get way more love than we could ever give from their new homes!
Alex R. a Foster Parent since 2014:
My favorite part of the foster experience was coming home to my foster pet. I've been living in a one bedroom apartment by myself since August 2014. In December, I would honestly drive home from work every day with a smile because I knew someone (or someones since I had three kittens) was waiting for me. It's really a great feeling and the foster pet feels the same way.
Catherine R. a Foster Parent since 2012:
I LOVE watching their personalities emerge.  I feel really good about giving these little puppies lots of loving and knowing that they will bring lots of joy to a family.  They are so trusting and loving no matter what they have been through.  All their love is very contagious.  Definitely a "Hallmark" feeling. 
Laura B. a Foster Parent since 2009:
My favorite part of the foster experience is witnessing the recovery and resilience that these animals exhibit. To see a dog come from an unfortunate situation and help that dog change its life and go into a home with love and care, it's best feeling I've ever known.
Donna B. a Foster Parent since 2009:
We have been fostering for years wanting to be part of the journey of animals to their forever home.  We often fall in love with our fosters but we think of ourselves as part of a chain and get our satisfaction from doing our part.  We also like to be able to give them a lot of love no matter what their history (usually not good) and believe that makes a difference.  Best part is seeing them responding to that love and safety.  Lots of fun to watch kittens and puppies growing while with us. 
​
We refer to our fosters as heroes, because with their help, we have the ability to rescue more homeless animals.