Welcome to Forsyth Humane Society's 2020 Holiday Pawction!
The 2020 Holiday Pawction opens Tuesday, November 24th at 9am. Find the perfect gift while supporting the lives of shelter pets in Forsyth County!
Are you trying to find the perfect gift this year? How about a gift that makes a direct impact on the lives of shelter pets, supports our local businesses, all while giving you the warm, holiday fuzzies?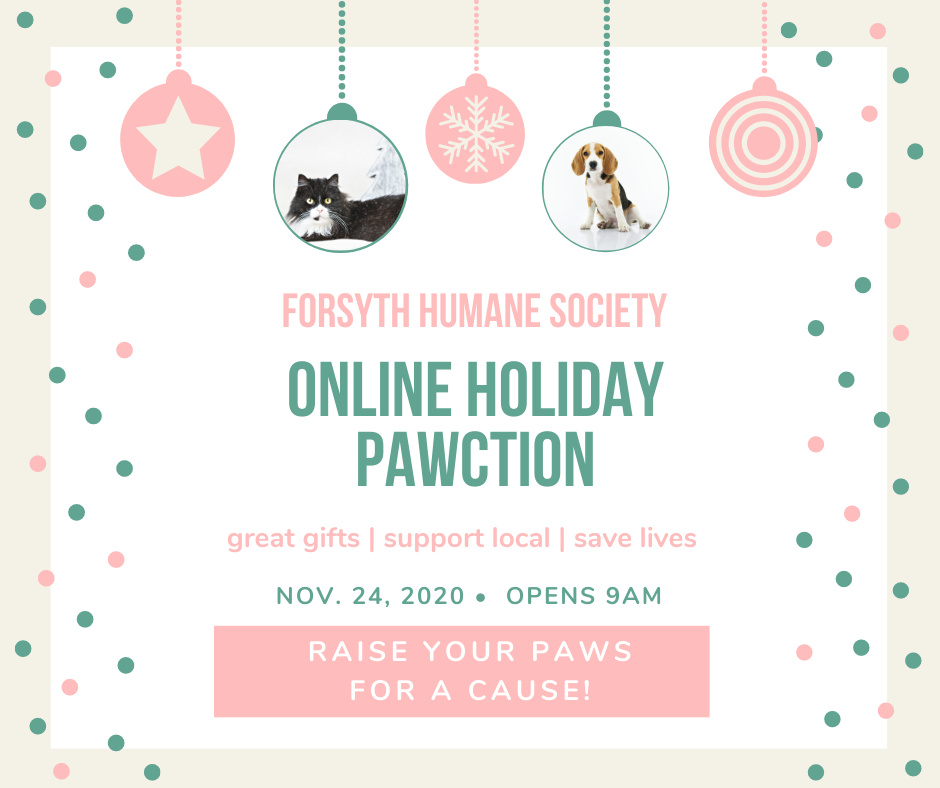 Click here to check out our great auction items! Whether it's a necklace you know will perfectly suit a friend or a trip you'd love to give yourself, we have something for everyone. All proceeds go directly to supporting the cats and dogs at our shelter and most of our items come from local businesses.
Forsyth Humane Society's Holiday Pawction begins November 24th at 9:00am and ends December 5th at 5pm. Happy bidding!