Note: many pet food pantries have changed their operations due to the COVID-19 outbreak. Please call your local pantry for updated guidelines and hours of operation.
Holy Cross Catholic Church: (336) 996-5109
Bridging the Gap: (336) 782-2253
Ardmore United Methodist Church: (336) 723-3695
Love Community Development: (336) 306-8119
Fuzzy Friends Pet Food Pantry: (336) 692-6207
FHS works with local pet food pantries to distribute pet food to underserved members in our communities.
We have heard stories of people struggling financially who either go without eating themselves in order to feed their pets, or have to make the hard decision to surrender them to the shelter. We hope that if free food is provided, then this burden will be eased and they will be able to keep their pets in their homes where they are loved.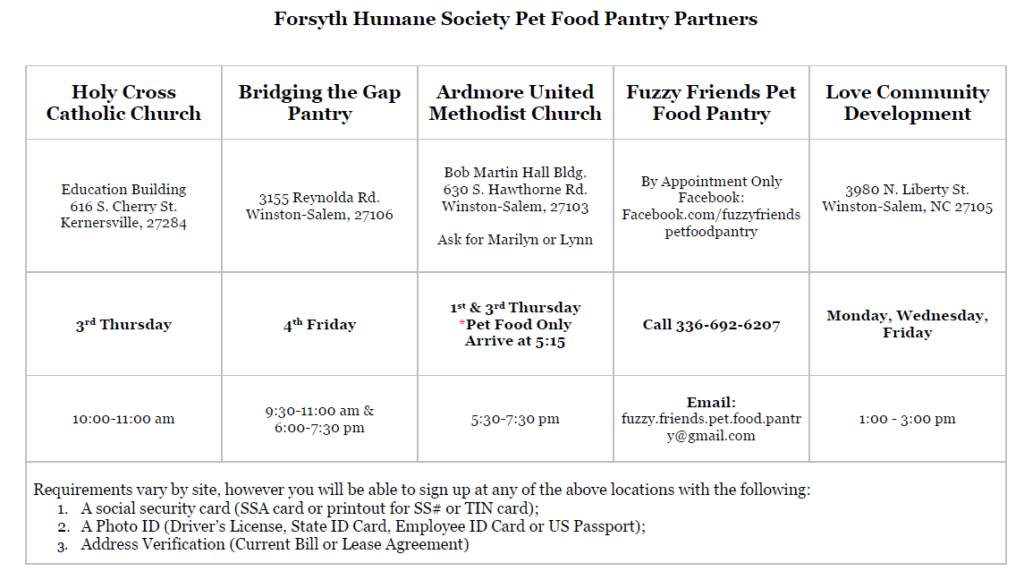 If you are interested in this service, please contact any of the food pantries listed above. Click below to download a PDF copy.