FHS offers pet food assistance with several food pantries in Forsyth County, making it more accessible to our community's needs.
We have heard stories of people struggling financially who either go without eating themselves in order to feed their pets, or have to make the hard decision to surrender them to the shelter. We hope that if free food is provided, then this burden will be eased and they will be able to keep their pets in their homes where they are loved.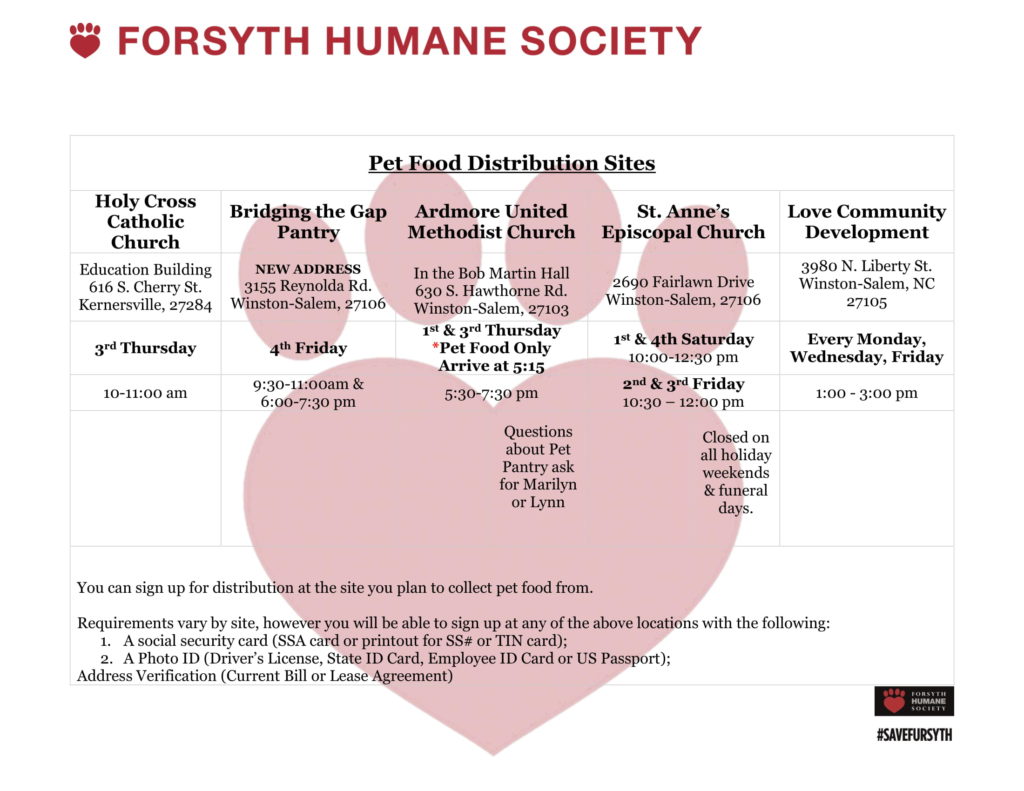 ​
If you are interested in this service, you may contact any of the food pantries listed on the flyer.