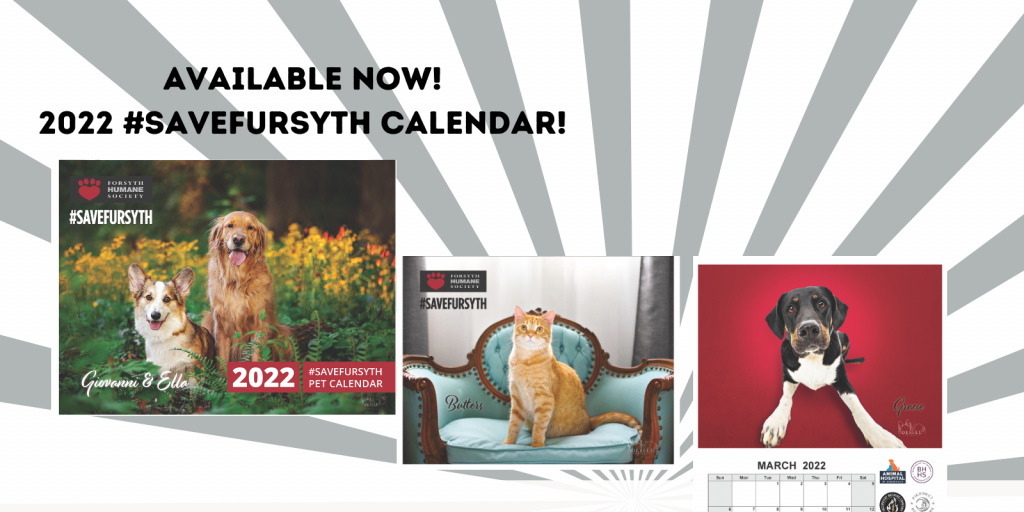 Welcome to the 2023 #SAVEFURSYTH Pet Calendar Contest!
For 81 years, Forsyth Humane Society (FHS) has been an advocate for shelter dogs and cats in our community. Our goal is to increase the save rate of shelter pets in Forsyth County from 36% in 2016 to 90% by 2023.
Participation in the calendar is a fun way to support FHS and our life-saving work.

There are multiple ways to get involved:
ENTER your pet in the contest
RESERVE a CALENDAR DAY for your furry friend – their birthday, 'got you day', or a favorite day of celebration
VOTE for your favorite pic and invite your friends to vote too
ORDER the 2022 calendar (currently available) or PRE-ORDER the 2023 calendar available Fall 2022
Winners receive a place in the calendar, a professional photo shoot with Desilu Photography, #SAVEFURSYTH swag for themselves and their pet, and complimentary copies of the calendar. First place also wins a hand-painted pet portrait.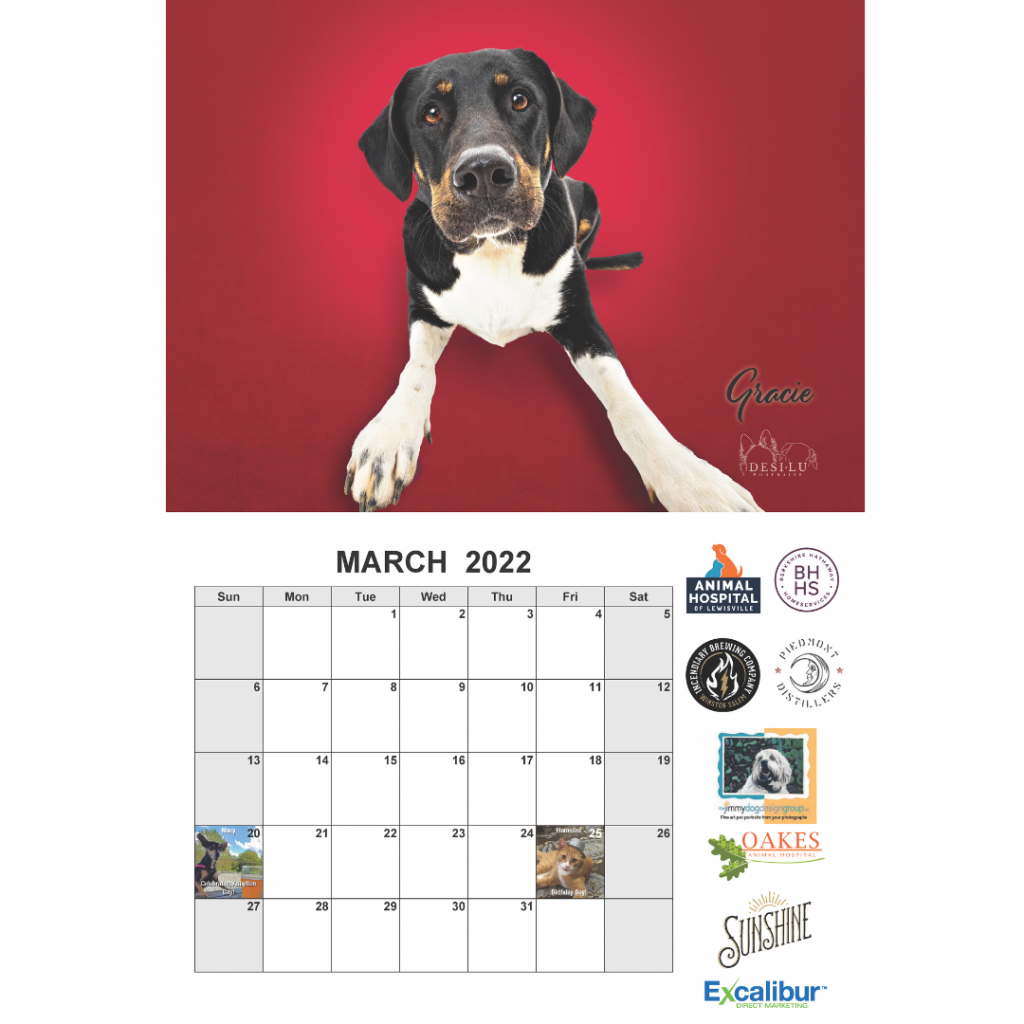 Guarantee your pets' place in the calendar. For $15 reserve-a-day to honor your pets' adoption day, birthday or other special day!
First come, first served. Once a date has been reserved, it will no longer be available.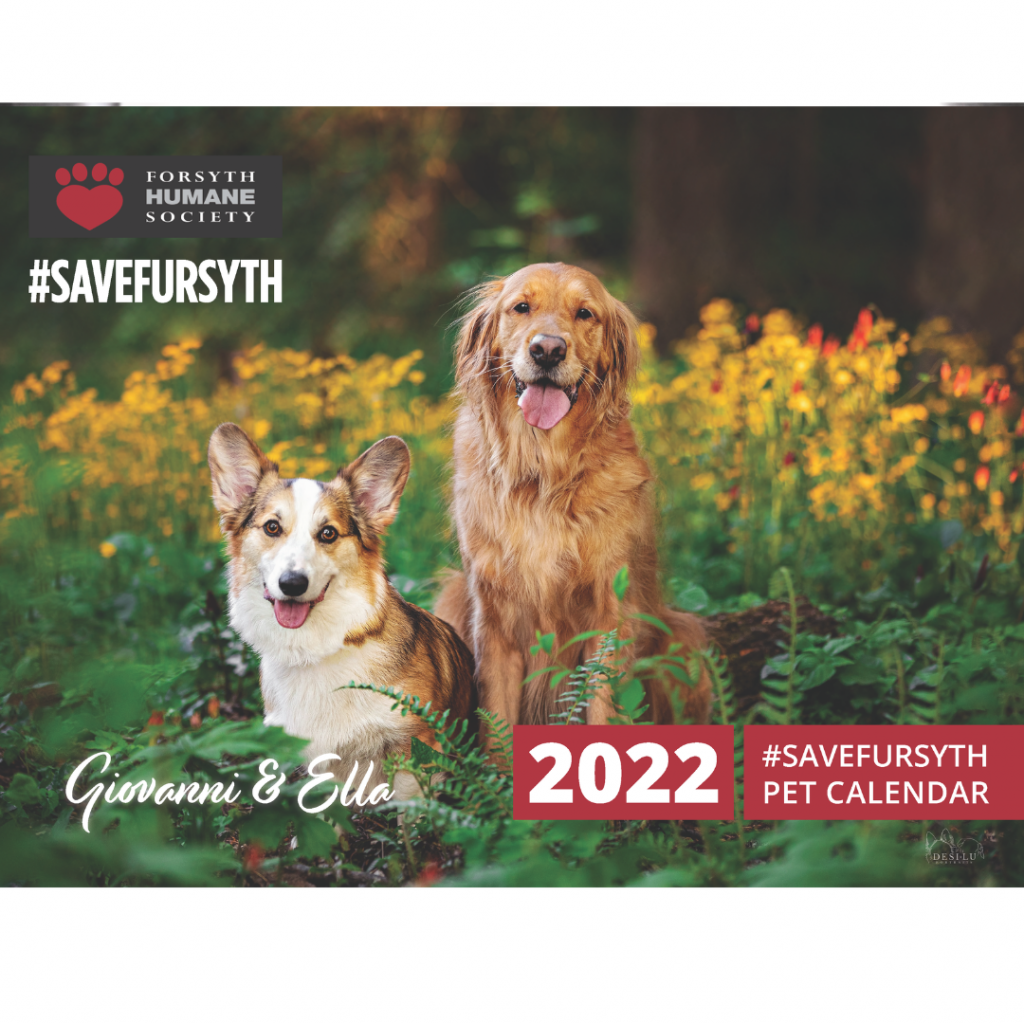 Available Now!
The 2022 #SAVEFURSYTH pet calendar costs $15 and is available for immediate delivery.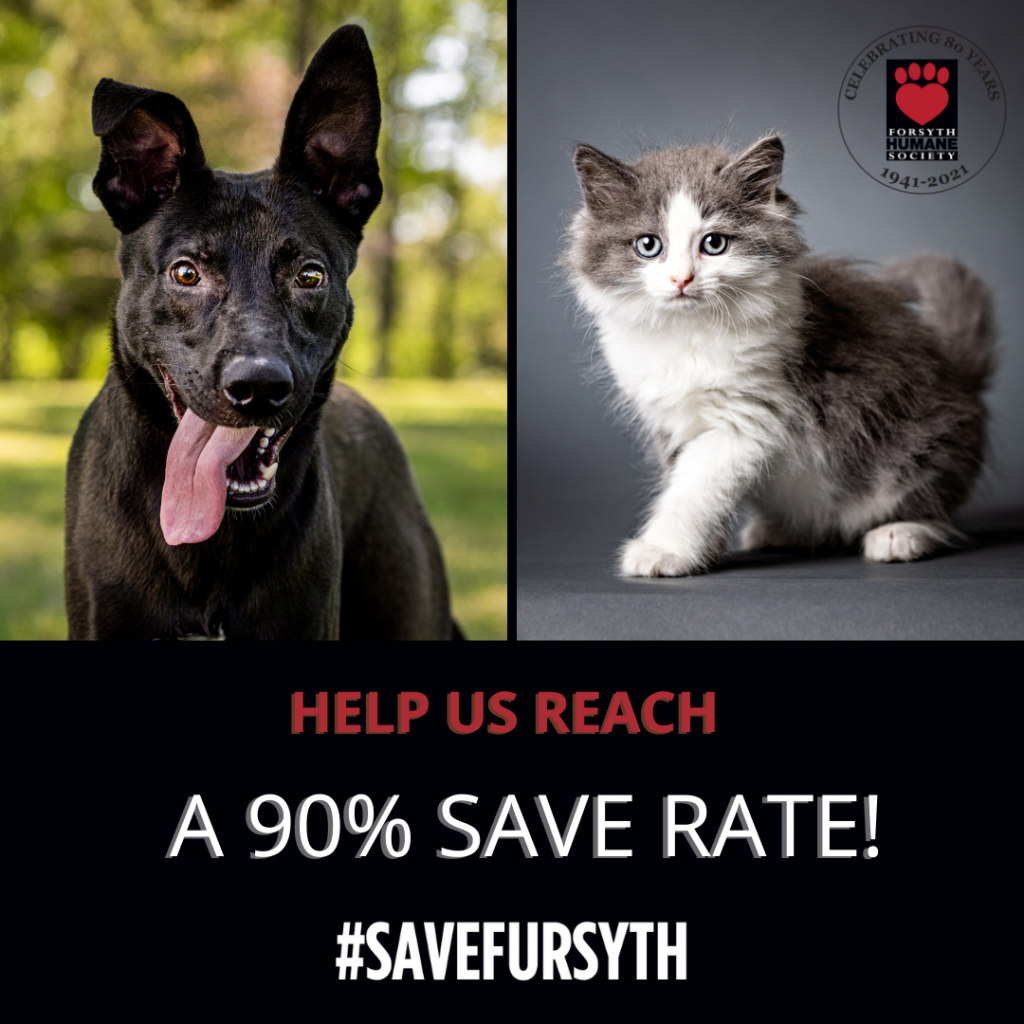 Pre-order your 2023 calendar and support our life-saving mission! Calendars cost $15 and will be available for pick-up or delivery once produced.
Available Fall 2022.
Check out a quick flip through of our 2022 Calendar
Every dollar supports our mission and #SAVEFURSYTH initiatives, such as our pet food pantry, spay/neuter education and community outreach.
Together we will #SAVEFURSYTH!
Become a 2023 Pet Calendar Sponsor!
#SAVEFURSYTH
Partner
$250
Sponsor logo on one quarter of single calendar page.
Sponsorship includes small logo listing and social media recognition.
Caring
Sponsor
$500
Sponsor logo on half of single page calendar.
Sponsorship includes medium logo listing and FHS website and social media recognition.
Compassionate
Sponsor
$1,000
Solo recognition on sponsor section of single calendar page.
Large logo listing, promotional text, and website/social media handle listings.
FHS website and social media recognition.
Pet Calendar Sponsorship Form