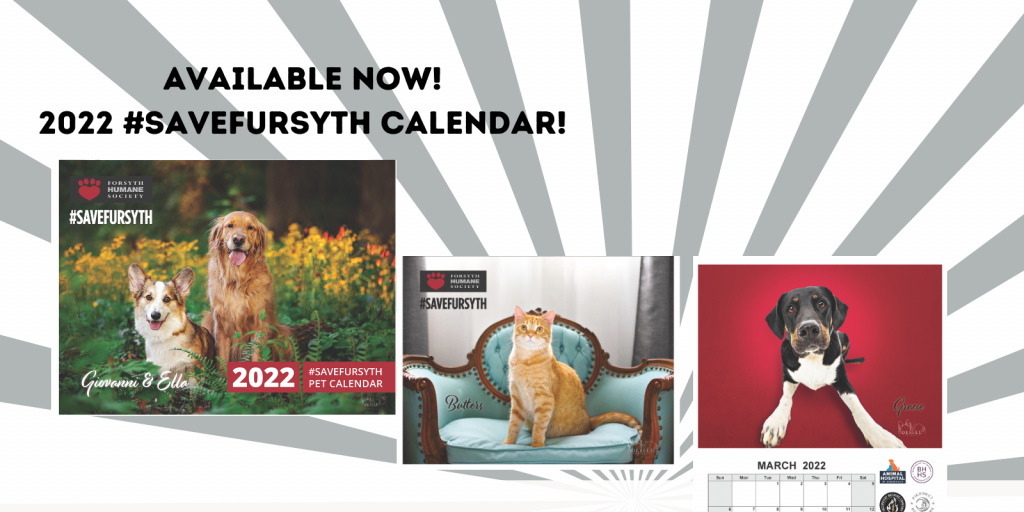 The 2023 #SAVEFURSYTH Pet Calendar Contest has concluded!
Congratulations to 2023's winners! You can support FHS (and your scheduling and timekeeping) by buying a 2023 calendar.

THANK YOU FOR HELPING US RAISE OVER $34,000!
Winners of the 2023 Pet Calendar will received a place in the 2023 calendar, a professional photo shoot with Desilu Photography, #SAVEFURSYTH swag for themselves and their pet, and complimentary copies of the calendar. First place also wins a hand-painted pet portrait by Jimmy the Dog Design Group.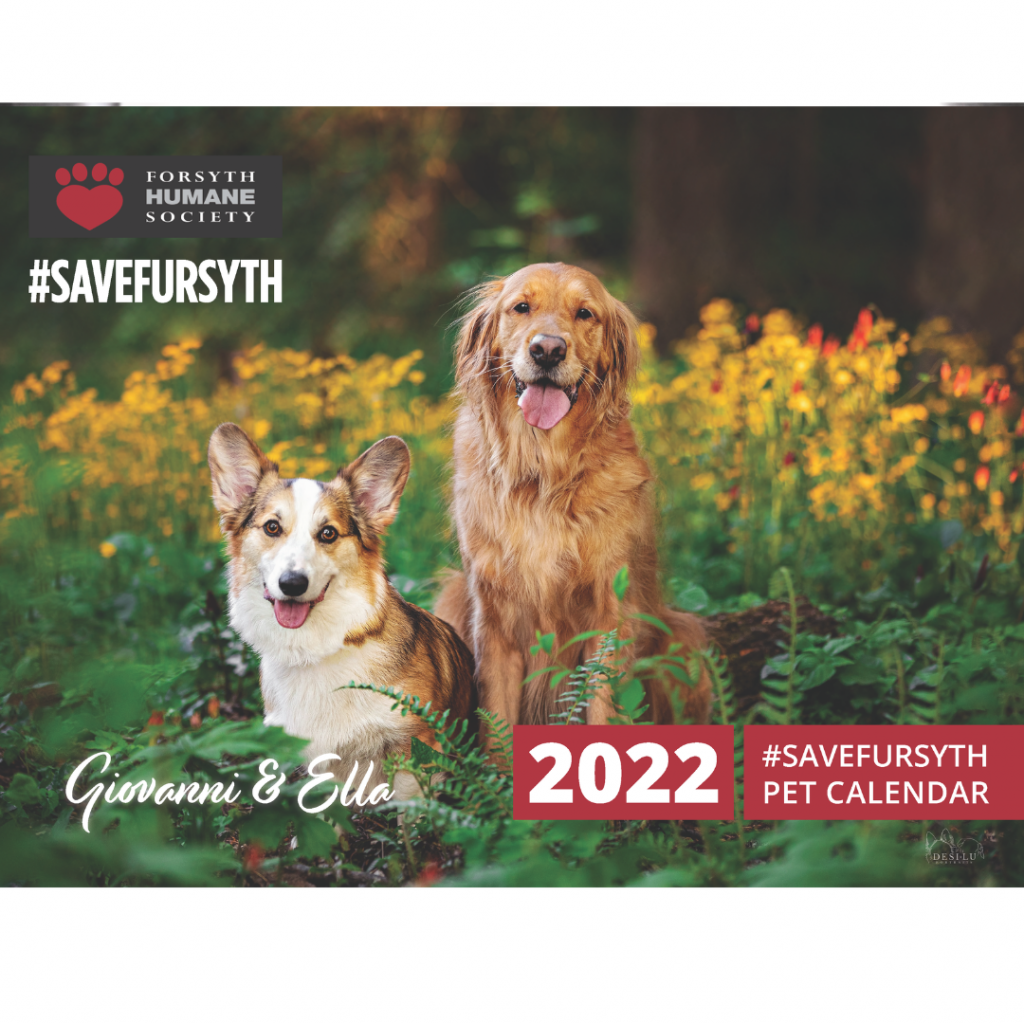 Available Now!
The 2022 #SAVEFURSYTH pet calendar costs $15 and is available for pick-up immediate delivery.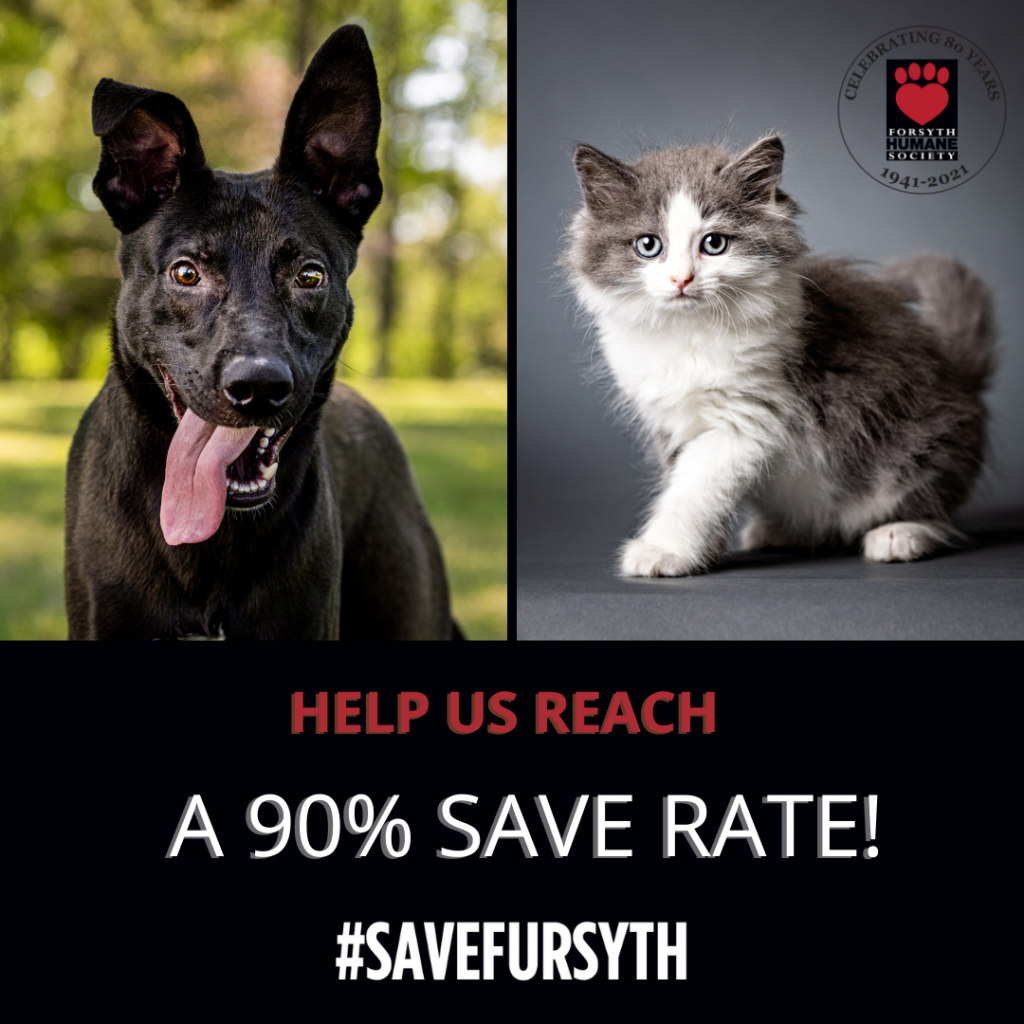 Pre-order your 2023 calendar and support our life-saving mission! Calendars cost $15 and will be available for pick-up or delivery once produced.
Available Fall 2022.
Check out a quick flip through of our 2022 Calendar
Every dollar supports our mission and #SAVEFURSYTH initiatives, such as our pet food pantry, spay/neuter education and community outreach.
Together we will #SAVEFURSYTH!
Become a 2023 Pet Calendar Sponsor!
#SAVEFURSYTH
Partner
$250
Sponsor logo on one quarter of single calendar page.
Sponsorship includes small logo listing and social media recognition.
1 Entry in the pet calendar and 25 votes
Caring
Sponsor
$500
Sponsor logo on half of single page calendar.
Sponsorship includes medium logo listing and FHS website and social media recognition.
1 Entry in the pet calendar and 50 votes
Compassionate
Sponsor
$1,000
Solo recognition on sponsor section of single calendar page.
Large logo listing, promotional text, and website/social media handle listings.
FHS website and social media recognition.
1 Entry in the pet calendar and 100 votes
COMPASSIONATE SPONSORS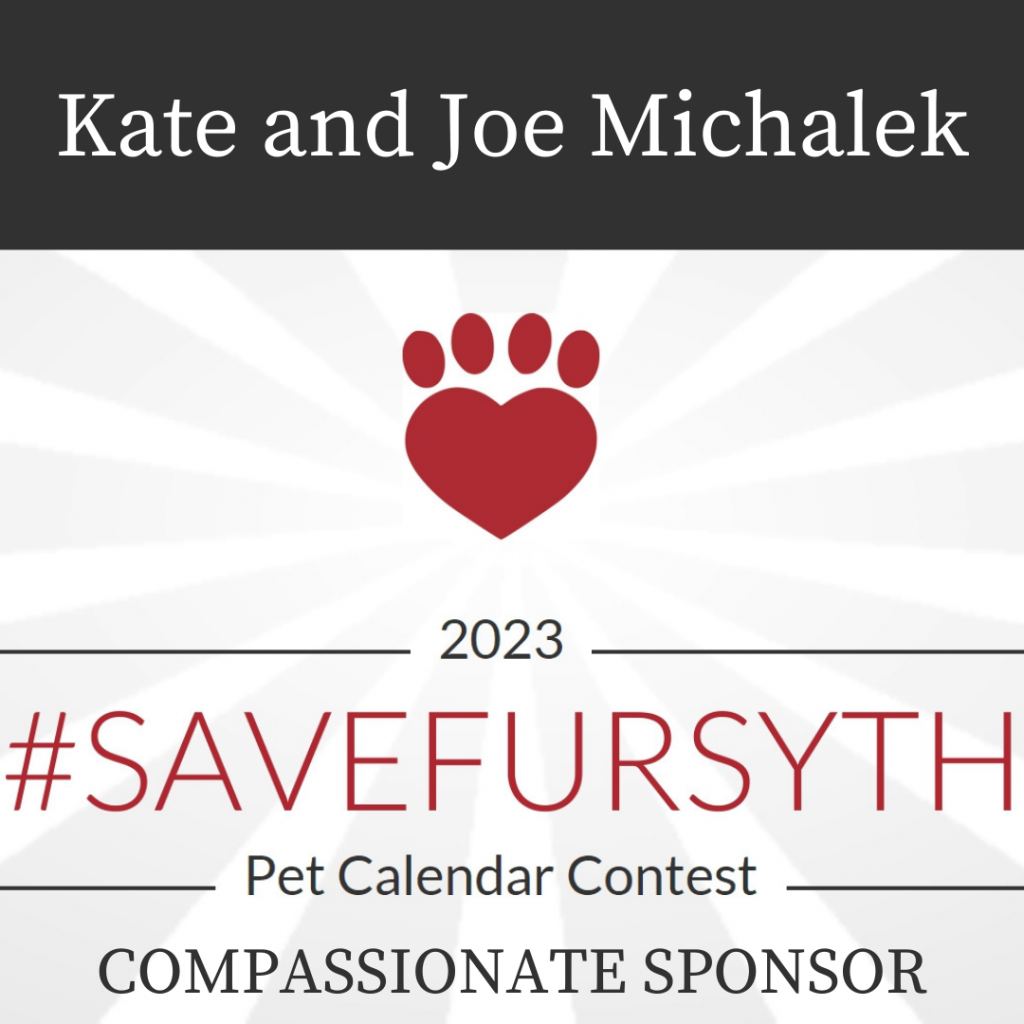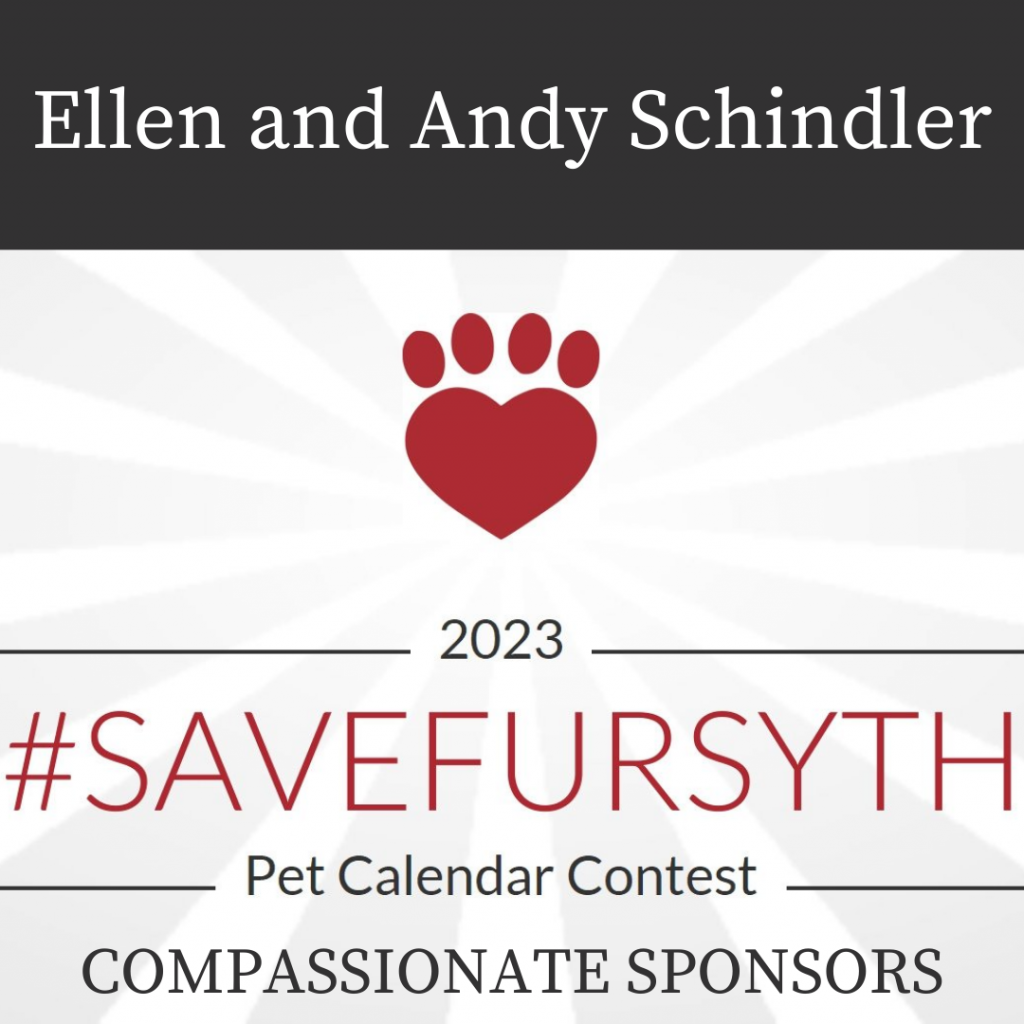 CARING SPONSORS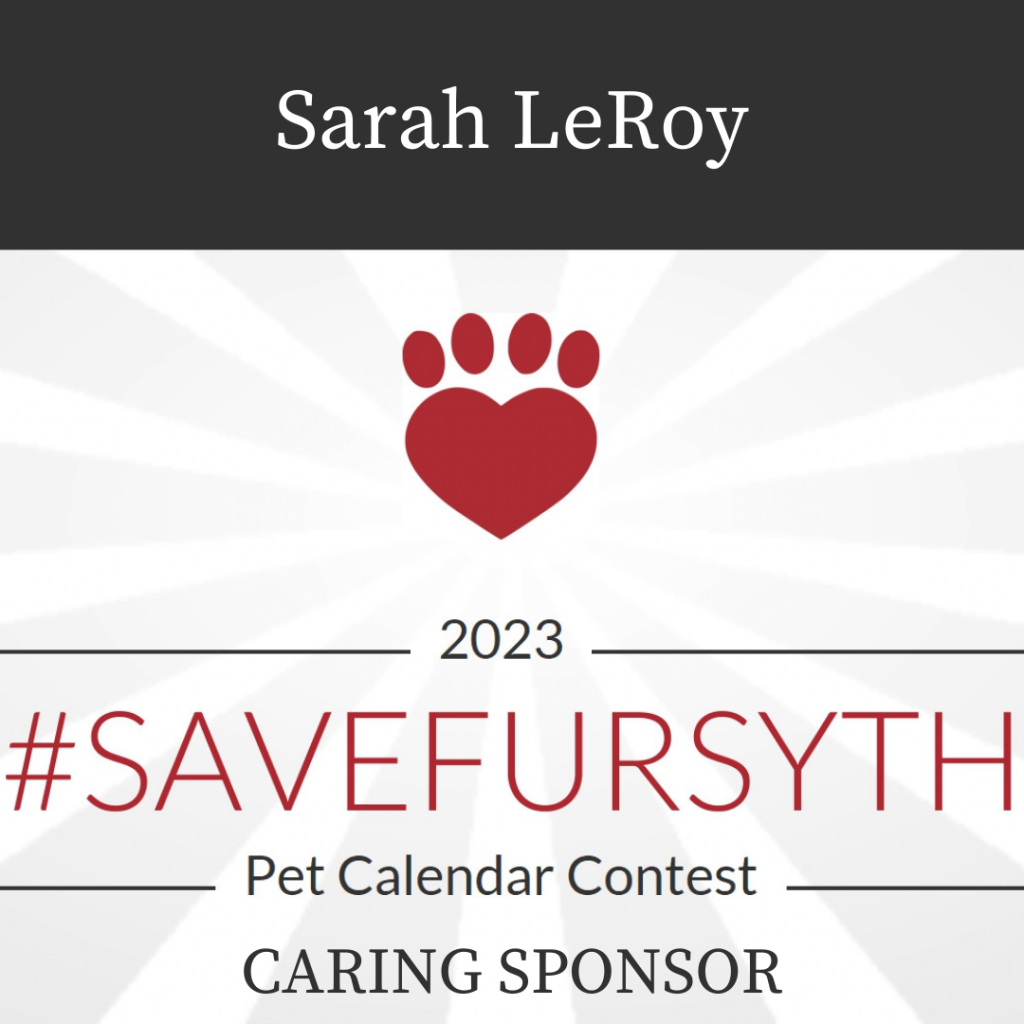 #SAVEFURSYTH PARTNERS
IN-KIND SPONSORS